One tool to rule them all
orcharhino is THE solution for the orchestration of data centers! Automate your deployment and configuration management as well as your lifecycle and patch management. Oversee everything via a unified interface.
Easily configure any number of virtual and physical servers in one continuous process!
Servers, web servers, databases — data centers have several types of servers. Define one or more configurations with orcharhino for each server type and roll them out automatically to the desired machines — all with just a few clicks!
Release + Patch Management
orcharhino synchronizes itself with the repositories of the system being operated and automatically displays new patches and software packages. You alone decide whether you want to install them or not!
Get Started with orcharhino!
Set up your own orcharhino today!
Automation in data centers based on Open Source.
Lecturesand news on current developments.
Hold discussions with the attending developers and other IT professionals on site.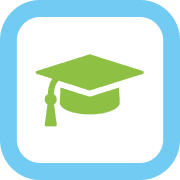 This training teaches participants how use orcharhino to automatically manage a data center.

This post is also available in: German