Click here for English version
Die Verbesserung der Debian und Ubuntu Unterstützung in orcharhino ist schon länger eines der zentralen Anliegen der ATIX-Crew.
Die Einführung von Debian/Ubuntu Errata in orcharhino Version 4.0.0 war hierbei ein wichtiger Meilenstein.
Zur Nutzung dieser Funktion stellt der Debian/Ubuntu Erratum Dienst regelmäßig aktualisierte Erratum Listen bereit.
Den diesem Dienst zugrunde liegenden Quellcode hat die ATIX-Crew jetzt auf GitHub unter der GPLv2 Open Source Lizenz veröffentlicht. Erste Anfragen dazu gab es bereits beim Open Source Automation Day 2018 bei der offiziellen Vorstellung von orcharhino 4.0.0 – außerdem ist es für uns als Open Source Firma eine Selbstverständlichkeit eine solche Innovation quellenoffen zur Verfügung zu stellen.
Der veröffentlichte Erratum Dienst besteht technisch aus zwei Teilen:
Einem "errata parser" der aus den Debian Security Announcements (DSA) und den Ubuntu Security Notices (USN) Errata Listen generiert, und einem "errata server", der diese über eine HTTP Schnittstelle bereitstellt.
Diese beiden Teile laufen jeweils in einem eigenem Docker Container, die mittels eines Docker Volumes miteinander interagieren.
Der Parser ist in Ruby, der Server in Python (mit twisted und asyncio) geschrieben.
Die Grafik zeigt, wie das Ansprechen des Erratum Dienstes in orcharhino aussieht: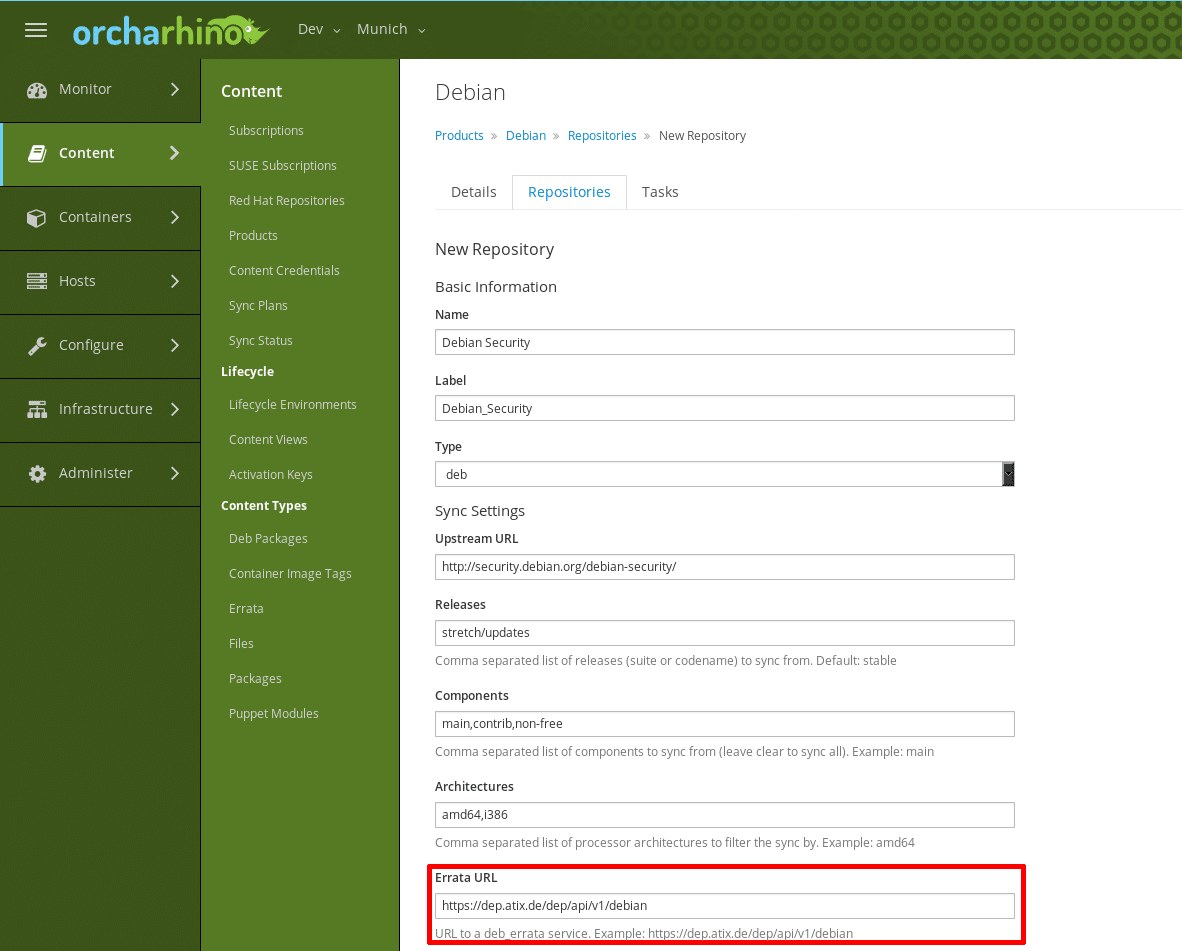 Mit der Veröffentlichung des Quellcodes wollen wir für die gesamte Open Source Community einen Mehrwert generieren.
Improving Debian and Ubuntu support in orcharhino has long been one of the main concerns of the ATIX crew.
The introduction of Debain/Ubuntu Errata in orcharhino version 4.0.0 was an important milestone.
To use this feature, the Debian/Ubuntu Erratum service provides regularly updated erratum lists.
The source code underlying this service has now been released by the ATIX crew on GitHub under the GPLv2 Open Source license. First inquiries about this were already made at the Open Source Automation Day 2018 at the official presentation of orcharhino 4.0.0 – furthermore it is a matter of course for us as an Open Source company to make such an innovation available open source.
The published Erratum service consists of two technical parts:
An "errata parser" that generates errata lists from the Debian Security Announcements (DSA) and the Ubuntu Security Notices (USN), and an "errata server" that provides them via an HTTP interface.
These two parts each run in a separate docker container, which interact with each other via a docker volume.
The parser is written in Ruby, the server in Python (with twisted and asyncio).
The graphic shows how the erratum service is addressed in orcharhino: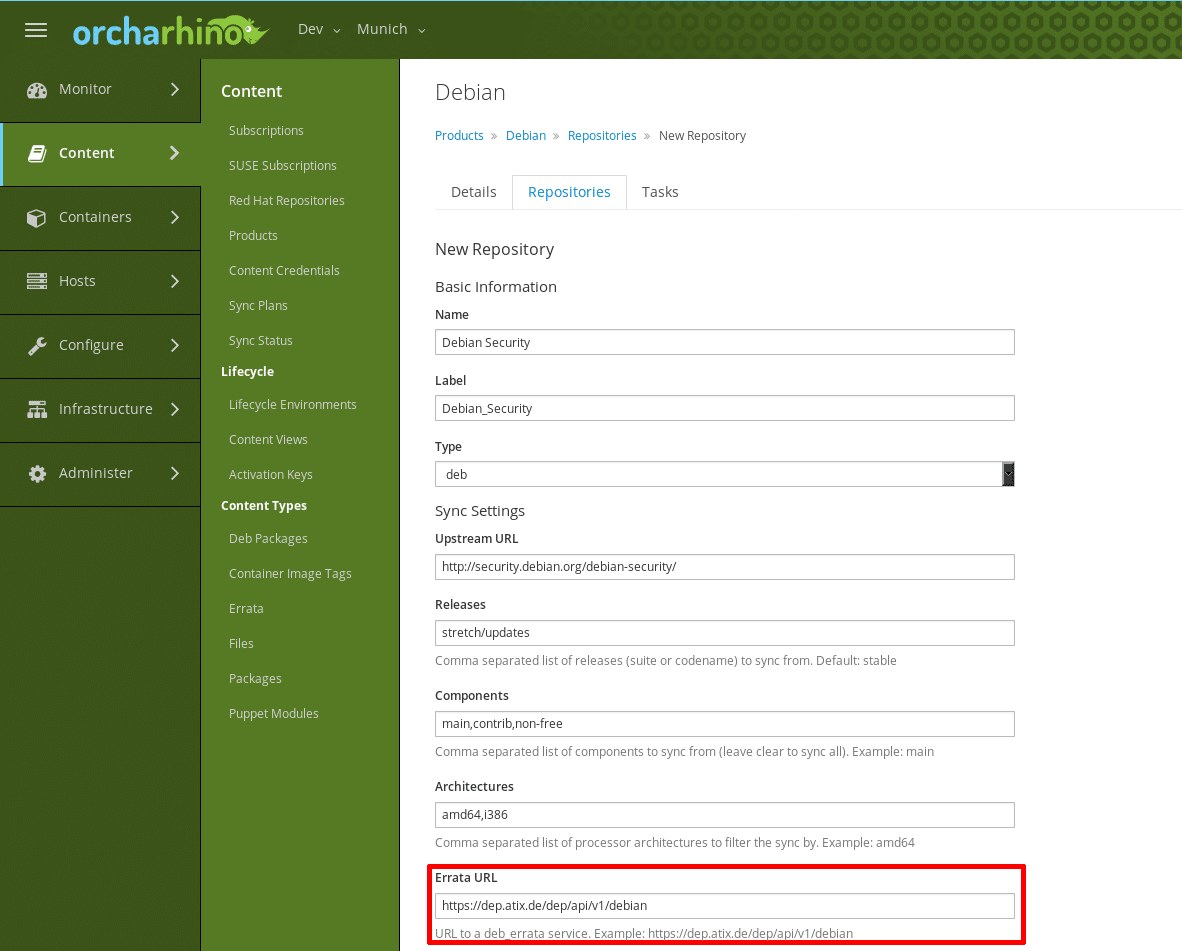 By publishing the source code, we want to generate added value for the entire open source community.